---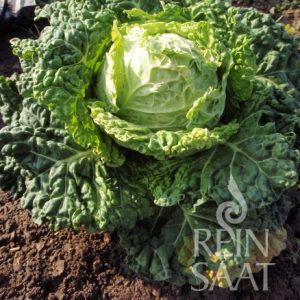 Brassica oleracea convar. capitata var. sabauda
Kicsi kelkáposzta fajta, 0,5–1,0 kg-os, csúcsos, feszes fejekkel, fodros, zsenge levelekkel, kellemes ízzel. 
Nagyon korai fajta, amelyet febrár közepétől március végéig üvegházba vetve, majd áprilisban kiültetve már júniusban szedhető. Az őszi terméshez körülbelül június 20-tól szabadföldbe vethető. 
Enyhe fagyokat elviseli. 
Növekedési ideje: 65–75 nap.
Csírázási hőmérséklet: 15 – 20°C
Tőtávolság:40-65 x 40-50 cm
Vetés mélysége: 1–2 cm
Zacskó tartalma: 0,2 gramm
Ellenőrzött ökológiai gazdálkodásból. 
Reviews of the product
Be the first to review this product!