---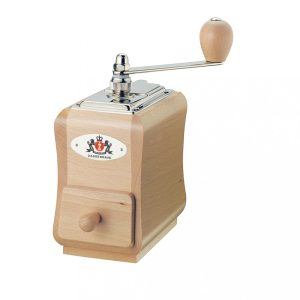 Beautiful vintage design, high quality and precise operation.
Zassenhaus has been making hand coffee grinders since 1867 and is still the world's leading manufacturer. 
Zassenhaus coffee grinders are made of sturdy special steel for an extra long life. 
The fineness of grind can be easily adjusted by turning the adjusting screw. With coffee, as with grain, it makes a big difference whether it is freshly ground or not.
The housing of the coffee grinder is made of carefully crafted beech wood.
Reviews of the product
Be the first to review this product!